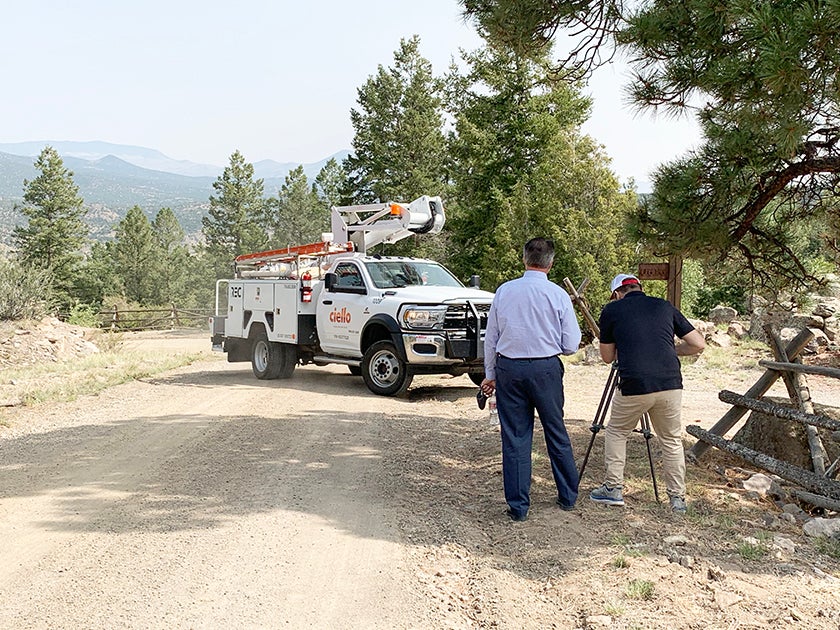 How2Media, producers of the television show "World's Greatest!...," recently featured San Luis Valley REC and Ciello on the popular television series.
SLV REC was highlighted in episode 297 which can be viewed online here.
SLV REC focuses on community involvement through youth camps, scholarships, safety programs and community partnerships, and of course, providing infrastructure and electrical services, including fiber and broadband, to rural Colorado. "We think their story will be meaningful as well as educational to our viewers" said Gordon Freeman, executive producer of the show.
As part of the show, How2Media sent a film crew to spend time at the company's facilities outside of Monte Vista, to find out what the story behind the story is with this great and still growing company and to show the "World's Greatest!..." viewers why San Luis Valley Rural Electric Cooperative and Ciello were selected as the best in their category, and therefore featured on the show.
Chief Technology Officer Monroe Johnson commented, "It was a great opportunity to showcase what our board of directors, company management and dedicated employees have put so much effort into. A lot of resources have been dedicated to this project, and it's an honor to be recognized for all the work that has gone into making our internet and phone services 'world class.' We look forward to continuing to provide service to the residences and businesses in our Valley that is second to none!"
"World's Greatest!..." is a 30-minute show dedicated to highlighting the world's greatest companies, products, places and people. Each show is a fast-paced tour around the world featuring behind-the-scenes footage, informative interviews and exciting visuals.
How2Media is a 21st Century television production company. Their award-winning programming can be seen on national cable channels and local network affiliates across the country. For more information on How2Media and their show lineup, please visit How2Media.tv